Welcome to Evergreen Vets
We are a small, friendly, locally owned independent practice. Providing a professional and caring service for you and your pets. We are proud to be a Royal College of Veterinary Surgeons (RCVS) accredited practice under the Practice Standards Scheme (PSS). Located in Poynton we have car parking to the rear of the surgery. Our consultations are by appointment only.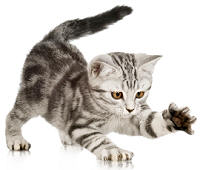 All members of the Evergreen team are dedicated
to treating every pet as if it were our own with empathy and understanding. We aim to exceed your expectations providing high quality good value veterinary care.
We offer a free new pet health check
with one of our vets or fully qualified nurses to every client who registers their new pet with us. Our experienced nurses and vets are also able to offer a wide variety of advice, ranging from dental hygiene, weight clinics, nutrition & senior health monitoring programs.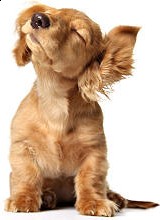 All newly registered puppies and kittens will receive an information pack and free healthcheck.
In addition every month we have puppy parties and clinics in which one of our nurses explains all aspects of puppy care from diet, vaccinations and exercise to behaviour, socialisation and microchipping.
Please enjoy browsing our website.
New vet starting in February
Many of our clients will have met Dr. Helen Hamer who has been working as a locum for us on Wednesdays for some time. We are pleased to inform you that Helen will be joining the team 4 days a week on a permanent basis from February.
Covid 19 Announcement
Under the guidance of the Royal College of Veterinary Surgeons and British Veterinary Association we are unable to presently see anything other than emergencies or essential cases at present, at our discretion. Where possible we will be offering telephone or internet consultations at a reduced fee to face to face. You may speak to an RVN who will relay the information to the Vet and telephone you back with the Vets advice and informing you of any medications prescribed. Payment can be taken over the phone at that point to reduce contact and quantity of telephone calls (we are often working with reduced staff numbers). When coming to the surgery please wear a mask, come by yourself where possible and maintain social distancing. Thank you Team Evergreen